---
---
Galena High School Galena, KS - Class of 1957 Reunion
Galena Days June 2017
Galena High School Seniors (1956-1957)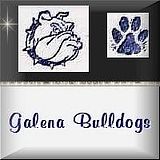 ---


ATKINSON, Mary Catherine Shryock;  Deceased.
For obituary on F.A.G. click on the F.A.G. name link.
Atkinson, Mary Catherine Shryock 5041266
b. Aug. 9, 1938 d. May 30, 1993
Ozark Memorial Park Cemet...
Joplin
Jasper County
Missouri, USA
Mary Catherine Shryock Atkinson
(09 August 1938 - 30 May 1993)

Mary Catherine Atkinson, 54, 1120 Murphy Ave., died at 3:41 p.m. Sunday at St. John's Regional Medical Center after a long illness.

Mrs. Atkinson was born Aug. 9, 1938, at Galena, Kan., and was a lifelong resident of the Galena-Joplin area. She was a 1957 graduate of Galena High School and was a homemaker.

She married Gary Atkinson on June 19, 1957, at Joplin. He survives.

Additional survivors include three daughters, Rhonda Miksell and Heather Atkinson, both of Joplin, and Pamela Bannister, Memphis, Tenn.; her father, Charles P. Shryock, Joplin; a brother, Charles W. Shryock, Joplin; and seven grandchildren.
Services will be at 1 p.m. Wednesday at Mason-Woodard Mortuary. The Rev. Bob Johnson will officiate.

Burial will be in Ozark Memorial Park Cemetery.

Pallbearers will be David Shryock, Mark Shryock, Craig Shryock, Jason Summers, Hank Bannister and John Plagmann.

The family will receive friends from 7 to 8 p.m. today at the mortuary.

Joplin Globe Tuesday, June 1, 1993, Pg. 2A. 2 of 20. Col. 1._Joplin, Missouri.

Her mother: Thelma Ora Steely Shryock
ROY Gary Edward; Deceased
Roy, Gary Edward "Griz" 65346529
b. Nov. 24, 1938 d. Feb. 6, 2011
Lowell Cemetery
Lowell
Cherokee County
Kansas, USA
Gary Edward 'Griz' Roy
(24 November 1938 - 06 February 2011)

GALENA, KANSAS: Gary E. Roy, age 72, 1909 S Main St, died at 9:40 am, Sunday, February 6, 2011 at his home with his family by his side.

Gary was born November 24, 1938 in Galena, KS. His parents were Beauford Aron and Louise (Frazier) Roy.

He was a lifetime resident of Galena.

He served 6 years in the US Army Reserves stationed out of Ft Leonard Wood, MO.

He had worked a total of 26 years at Doanes Products, retiring in 2001 as a shipping supervisor.

Gary was a member of Tennessee Prairie Church, Galena, KS.

He enjoyed fishing, camping and was his grandchildren's greatest fan.

He was married to Jackie C. Curl on May 11, 1957 in Columbus, KS. She survives.

Additional survivors include one son, Scotty Roy; 3 daughters, Diana (Mrs. Leon) Wammack, Cindy Lou (Mrs. Shaine) Scott, and Cindy Marie (Mrs. Troy) Sturgis, all of Galena, KS one brother, Jim (and Donna Roy), Eagle Rock, MO; 4 sisters, Sally (Mrs., Jim) Hughes, Galena, KS, Barbara (Mrs. David) Qualls, Galena, KS, Rosetta (Mrs. Jerry) Allen, Baxter Springs, KS and Vicki (Mrs. Terry) Prier, Spring City, MO; 11 grandchildren and 11 great-grandchildren.

Gary and Jackie were considered parents to several children he considered his own.

He was preceded in death by three babies, Glea Ann, Randell Eugene, and Belinda Louise; and one sister, Mary Roberts.

Funeral services will be at 2:00 pm, Friday, Feb. 11, 2011 at Derfelt Funeral Home, Galena, KS. Pastor Dave Robinson will officiate.

Burial will be in Lowell Cemetery. Pallbearers will be grandsons, Brad Wammack, Shaine Curtis Scott, Trampas Williams, Jesse Roberts, Levi Sturgis, and Chad Shepherd. Honorary pallbearers will be Austin Sturgis, Ryley Williams, Levi Scott, Haden Wammack, Bryson Roberts and Colson Roberts.

The family will receive friends from 6:30 – 8:00 pm, Thursday, Feb 10, 2011 at the funeral home.
Online condolences may be expressed at www.derfeltfuneralhomes.com


YATES, Karen Lucille Spiva Bailey
CAGLE, William Duane 'Bill'; Deceased
Cagle, William Duane "Bill" 158090498
b. Aug. 6, 1938 d. Feb. 11, 2016
Oak Hill Cemetery
Galena
Cherokee County
Kansas, USA
William Duane 'Bill' Cagle
06 August 1938 - 11 February 2016
William D. Cagle, age 77 passed away at Golden Living Center, Pittsburg, KS following an illness.

William was born August 6, 1938 in Galena, KS.

His parents were Raymond and Verna (Martin) Cagle.

He had lived in Pittsburg for the past 2 years after spending most of his life in Galena.

He was a member of Galena Assembly of God.

Surviving is one sister, Rayma June Carlisle, Olathe, KS; two sisters-in-law Pat Minkler, Joplin, MO and Wanda Cagle, Riverton, KS; and several nieces and nephews and great nieces and nephews.

He has been entrusted to Derfelt Funeral Home for cremation.

A memorial graveside service will be at 11:00 am, Tuesday, Feb 16, 2016 at Oak Hill Cemetery, Galena.

Pastor Jeff D Martin will officiate.

Online condolences may be expressed at www.derfeltfuneralhomes.com.


GRIFFIS, Jacquelyn Dean 'Jackie' McCann, 417-291-9939


WATKINS, Burton M., 2630 Mathews Dr, Joplin, MO 417-781-9464, wife Kathy


---
---
I'm going to try doing these by year book page, then individual photos. If anyone has an obit I'm missing, or a name, address, telephone number or email that I'm missing please let me know. Anyone who started with any of us, came in later, or graduated later, I'll try to add, if I ever get get it figured out how to do it.
---
---