---

Galena City Cemetery, Galena, KS.


---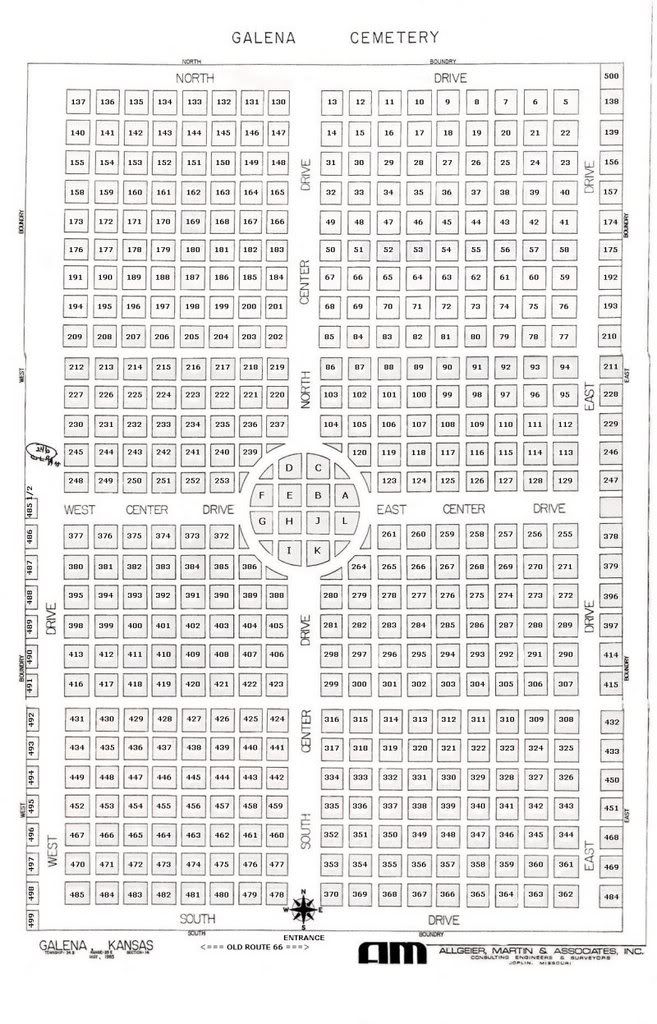 ---
Galena Cemetery Plat Map

Also known as: Galena City Cemetery or in years past City Cemetery.
Old Route 66, west 7th Street
Galena 67739
Lowell Township
Cherokee County
Kansas USA
Cemetery is owned by City of Galena, KS.
It is in real need of renovation. It could be a tourist attraction located as it is, and with the quality of markers and plots it contains.
Right click and save as to your computer.
http://www.topozone.com/map.asp?lat=37.0761&lon=-94.6492
http://terraserver-usa.com/image.aspx?T=1&S=10&Z=15&X=1767&Y=20522&W=2
---
---